🌎 ZAR is free, free-falling..., China's economy recoils and Impeachment Over - 3 Things
7th February 2020
Happy Friday!
So the UK had its first-week single after its long, and let's be honest, messy break up from the EU. We have it on good authority that they intend to remain friends, but there will be no benefits!!
Did You Know...
There have been four withdrawals from the European Union, the UK being the most recent.
Can you name the other three territories that withdrew?
(answers at the bottom)
USD


Trump Acquitted in the Senate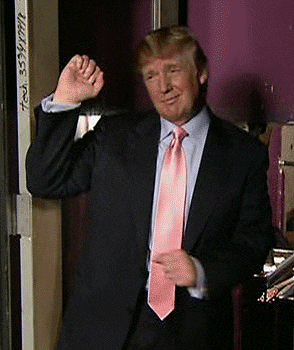 We gave in this week, after weeks of abstention, we are going to cover the Impeachment. But that's only because it's over.
Is that a collective sigh of relief we hear?
Nevertheless, the saga is over, and whatever side you were on, you can't say, it wasn't a little dull.
Arguably, this won't go down in history as the fairest trials of all time after witnesses were given the cold shoulder and refused testimony. In the end, the vote came in, and President Trump will remain in power, and seek re-election this year.
Interestingly, Mitt Romney was the only Republican to cross party lines and vote for the president to be removed, he can pretty much guarantee not being invited to the White House Christmas party this year. Nancy Pelosi's invite will also probably be "lost in the mail" after she was seen tearing up Trump's State of the Union speech, whilst standing right behind him, can't say she doesn't have a flair for the dramatic.
The US dollar index (DX-Y, a basket of US trading partner currencies) continues its rally off the bottom of 2018. While closing in on its recent high of 2017, it's nowhere near its highs of 2000 (120) and the all-time high of 160 in 1985.
CNY


China Straining Under the Cost of Containing the Coronavirus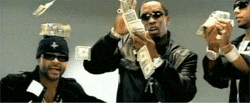 The economic cost of the coronavirus is mounting - not because of its direct effects, but because of efforts to contain it. The Chinese government is locking down Wuhan and other parts of the province, but businesses both local and international are shutting down operations.
Apple, Starbucks, Ikea, and others have closed their stores. International airlines including American, Delta, United, Lufthansa, and British Airways have canceled flights to China. Long-term, companies may reconsider their supply chain dependencies - Hyundai has suspended its car production because of problems with the supply of parts from China.
The economic effects are coming into focus.
Estimates of GDP growth is expected to fall to 5.6%, down from 6.1% last year (Bloomberg forecasts are even direr at 4.5%).

That will, in turn, reduce global economic growth 0.2%, to 2.3% - the slowest since the global economic crisis of 2008/9.

The breadth of knock-on effects are staggering: crude oil is down 15%, oil consumption in China is down 20%; copper is cheaper by 13%

China's index is down 8%.
It's going to be a rough start to the first phase of the trade agreement between the US and China. China's commitments to buy more US Goods in the face of a major economic slowdown do not seem sustainable.
Before we jump on the bandwagon for screaming that this is a pandemic. Just remember that there have only been some 638 deaths and 31,500ish infections in China.
To put this into perspective 180,000 people were hospitalized in the US this year from the flu, with 10,000 dying and we were all still able to get a Starbucks coffee.
CNY is trading near its 5 year low of 7.2/USD, but there have been no significant moves recently in the currency.
ZAR
Cheap Safaris
South Africa may be the next place to take your holiday - in spite of President Cyril Ramaphosa's reform efforts, foreigners will still get a great deal on their safari trips and beachside villas after the Rand continued its decline against almost every major.
SA's economy is in the pits, and the IMF and S&P Global Ratings have jumped on the bandwagon, predicting that the trajection on current policies would ensure subdued growth and muted inflationary pressures.
How bad is it?
GDP shrank an annualized 0.6%, compared with a revised 3.2% expansion in Q2

Full-year economic growth hasn't exceeded 2% since 2013

The unemployment rate is close to 30%, one of the highest in the world.

Credit ratings agencies are flagging SA's deteriorating debt due to Low GDP and high deficits.
The President's challenge is that he must upset some people to truly reform the country, and he doesn't seem willing to do that. Like other countries whose leadership has bought loyalty with giveaways (Venezuela, Chile) the money eventually runs out. He's dependent on the left (ANC, unions, and the SA Communist party), and they stand in the way of reforms. Time's running out.
The ZAR continues to be one of the more volatile EM currencies. With a monthly vol of 4.4%, which translates to over 15%/year. While it's not trading near its all-time low, ZAR is 30% off its highs
In Other News
This Weeks Economic Data Calendar
Keep An Eye On Next Week
Monday, Feb 10th
Tuesday, Feb 11th
GBP - GDP

USD - FED Powell testifies
Wednesday, Feb 12th
CAD - BOC Poloz Speech

AUD - RBA Lowe Speech

EUR - Harmonized CPI

USD - CPI (excl food and energy)
Friday, Feb 14th
EUR - Germany GDP

EUR EU GDP

USD - Retail Sales

USD - Michigan Consumer Sentiment

BUY - Valentines Day Gift
Feature Article
Creating a USD Foreign Share Class for Brazilian Fund Investment Managers
This week we look into a case study on the process and benefits of setting up a foreign share class for Brazilian investment managers, the HOW, the WHAT, the WHY and most importantly, the COST...  READ MORE
 USD   EUR   GBP   ZAR   COP   BRL   NZD   NOK   MXN   HUF 
Currency Heat Map
This chart shows the relative volatility between currencies. The redder the color, the higher the volatility.
We are a cross-border advisory firm that provides the next generation of innovative FX execution and risk management solutions for institutional investors, investment managers, and multinational corporates. 
We educate and empower CFOs to take control of their FX risk and manage their cross-border transactions more effectively.
Contact Us for a Transaction Cost Analysis, Risk Analysis or to explore Our Solutions.
Quiz of the week
Who Brexited before Brexit?
French Algeria
Greenland
Saint Barthélemy